X-POT
Designed to improve water quality and reduce heating and cooling costs, the X-POT is an all-in-one slipstream filter, magnetic filter, air separator and shot feeder. This unit is available in three sizes.
Compact and versatile, the X-POT Compact® was specifically designed for smaller commercial heating and cooling water installations up to 9,130 gallons and 150 psi working pressure.
The X-POT6® works well with many system sizes and contains six rare earth magnets encased within a stainless steel magnet grate for easy removal and cleaning.
Designed for the large commercial heating and cooling water installations up to 79,886 gallons in volume, the X-POT XP® is the new industry benchmark for slipstream filtration.
Features
Increased energy efficiency
Reduced maintenance costs
Elimination of system micro-bubbles
Filtration down to 0.5 micron
Simple and very effective
Low pressure drop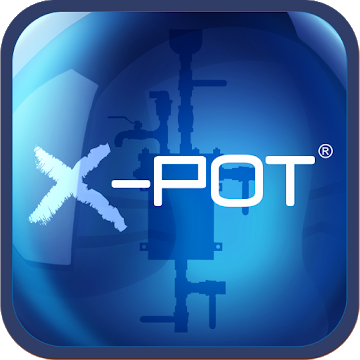 X-POT® Side Stream Filtration and Dosing Unit Quick-sizing App
This easy-to-follow design calculator guides users through the X-POT sizing process, providing the minimum inputs required to confirm the correct BSRIA compliant Skidmore™ X-POT® for their system's needs. Once sized, the design information—with the pipework connections, flow rates, and sundry Skidmore items—can be e-mailed back to the designer along with a basic installation schematic that can be used for pricing, ordering, or inclusion within specifications.